166 Munster appearances, a Heineken Cup winner, a 2 time Pro12 winner, 1 Irish cap, played on a Munster side that beat the Wallabies. A superb career by most people's measure, yet if there was one word to describe Denis Hurley's Munster career, it would be "underrated".
That word could be applied to his sudden insertion as an unheralded bolter into the white hot heat of a Heineken Cup quarter final or a surprise star man when he took it to Leinster in the Aviva last season. Denis Hurley was always the dark horse and, more often than not, confounded expectations.
Qualities
When Munster players of his tenure and standing leave the province, you usually hear about the classic Munster ideals. As you'd expect, he lives up to all of them. Honest, tough as nails, always gave everything he had. But he was more than that. He was a player who, despite the perception, was a lovely footballer, a creative handler, a good front up defender, a clever runner and a superb offloader.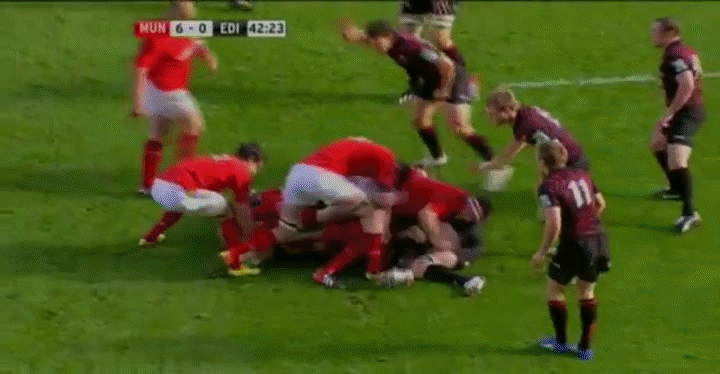 He had his bad days, sure. He got badly caught by a young Craig Gilroy in a Heineken Cup quarter final once upon a time but he wasn't the first and he won't be the last.
For a guy that started out as a full back and winger before morphing into a very decent inside center, Denis Hurley never felt like a patch work utility back. At least, never to me.
He could always be relied upon for a bit of game breaking magic.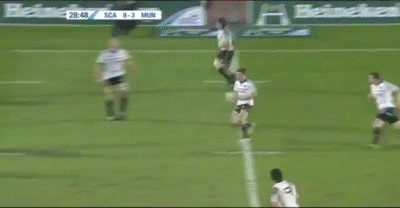 It didn't matter if it was against Scarlets in a pool game, or a Heineken Cup semi-final against Clermont, or a vital offload in the last minute against Perpignan. He had a habit of making something happen when it needed to.
He approached everything with a great appreciation for the basics and a solid knowledge of his own limitations. He wasn't the fastest over 10 meters but he could open up over longer distances so he tailored his game to compensate. He was the definition of the hardworking player. Every day, every game he set his stall out – he was going to get improve as much as he possibly could.
When he was a full back, he made sure his positioning in attack and defence was as good as it could be.
When he was a winger (arguably his weakest position) he always came inside looking for work on the crash.
When he was an inside centre, he hit the line nice and flat and always asked questions of whoever was tackling him.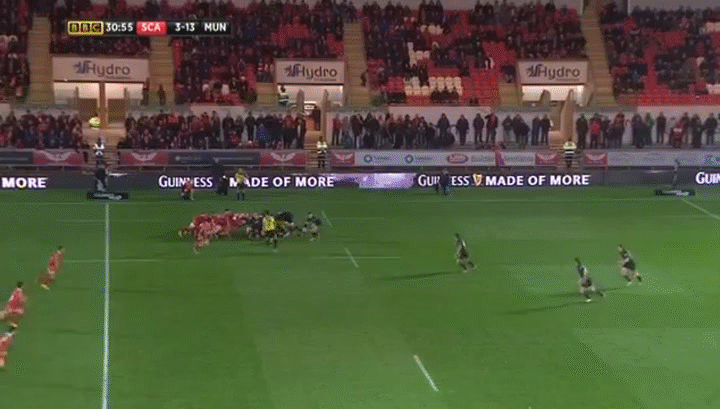 And there was always his wonderful offloads.
He leaves Tomas O'Leary as the last man in the squad to start the 2008 Heineken Cup final. My only regret is that Munster didn't produce the win in the Pro12 final of 2014/15, where he captained the side admirably throughout the less glamourous roads of the Pro12 season.
His final season with Munster was curtailed with a calf injury which denied him the chance to build on the leadership role he'd filled for the last few seasons. If he is to retire, as some say, he'll have gone out with a great career. If he's going to another club well, he richly deserves the payday and he'll show his worth to another set of lucky fans.
When the great book of Munster rugby is written, Denis Hurley might not be on the cover but he will be remembered as a classy, talented footballer that made some vital contributions to the lasting legacy of the province. A credit to the shirt, a wonderful servant, and a lovely guy on top of it all.
He'll be missed.
Thanks for everything, Denis.